Purity & Protection Box
Cosmic Flora's customized Purity and Protection is for those of who have been troubled by external woes and happenings. The stones we've picked in these boxes are all that will help purify your mind, body and soul and will further protect you from all that is evil. The box includes a Rose Quartz Heart, a Selenite Heart, a Desert Rose Selenite Cluster, 3 Small Selenite Wands and one Medium Selenite Wand.
The Rose Quartz
Rose Quartz can help to prevent thrombosis and heart attacks, improve the circulatory system, and ensure that your heart muscles are as smooth and strong as possible. The stone helps heal emotional wounds and invites more compassion and care. 
The Selenite Heart
For those who crave peace and serenity across their body, mind, and soul – Selenite puts you in a place where you feel ready to bloom. It's known to help with skeletal issues and can reverse damages to your cell structure. Selenite is also commonly known to help shed anxiety and worry as well as gifting clarity to your mind. It works with your crown chakra and encourages communication with angelic realms.
The Desert Rose Selenite
If you're going through something that's causing you confusion in life, the healing energies of Desert Rose will help you make sense of things. This stone is a very strong activator of your third eye, and it will help bring your clairvoyant gifts to the fore. It's a stone that will mold your character and help you grow and improve as a person.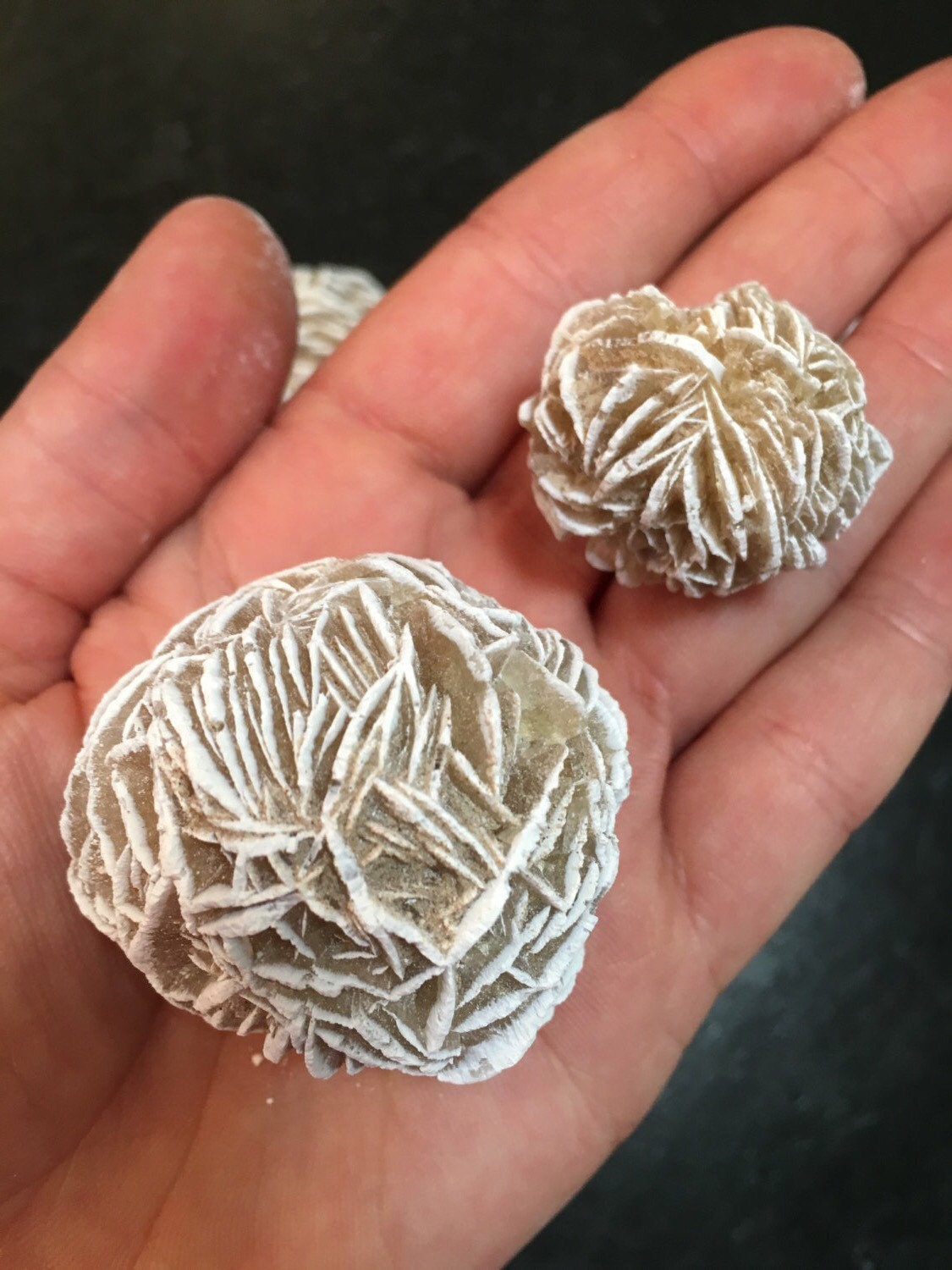 Selenite Wands
Selenite wands are quite protective, making them excellent for protecting your home from negative energy. The Selenite wands are actually popular for charging and clearing other crystals, making them a particularly special piece that we wanted to add to the box.